200 Hour Yoga Teacher Trainings
Sattva Yoga Bali Teacher Training Experience
Meet Our Team
Sattva Yoga Bali is an international team of experienced and professional health practitioners and yoga instructors living in Bali. We have come together to combine our passions and skillsets to deliver authentic Yoga Teacher Trainings and Yoga and Ayurveda Retreats.
We are passionate about what we do and we gain immense joy from sharing our knowledge and personal experiences of yoga and the Balinese culture with our guests.
We LOVE Bali and we LOVE yoga! We are continuously filled with gratitude for the deep connections we make with people from all around the globe and it is in these heart connections that we gain the greatest joy.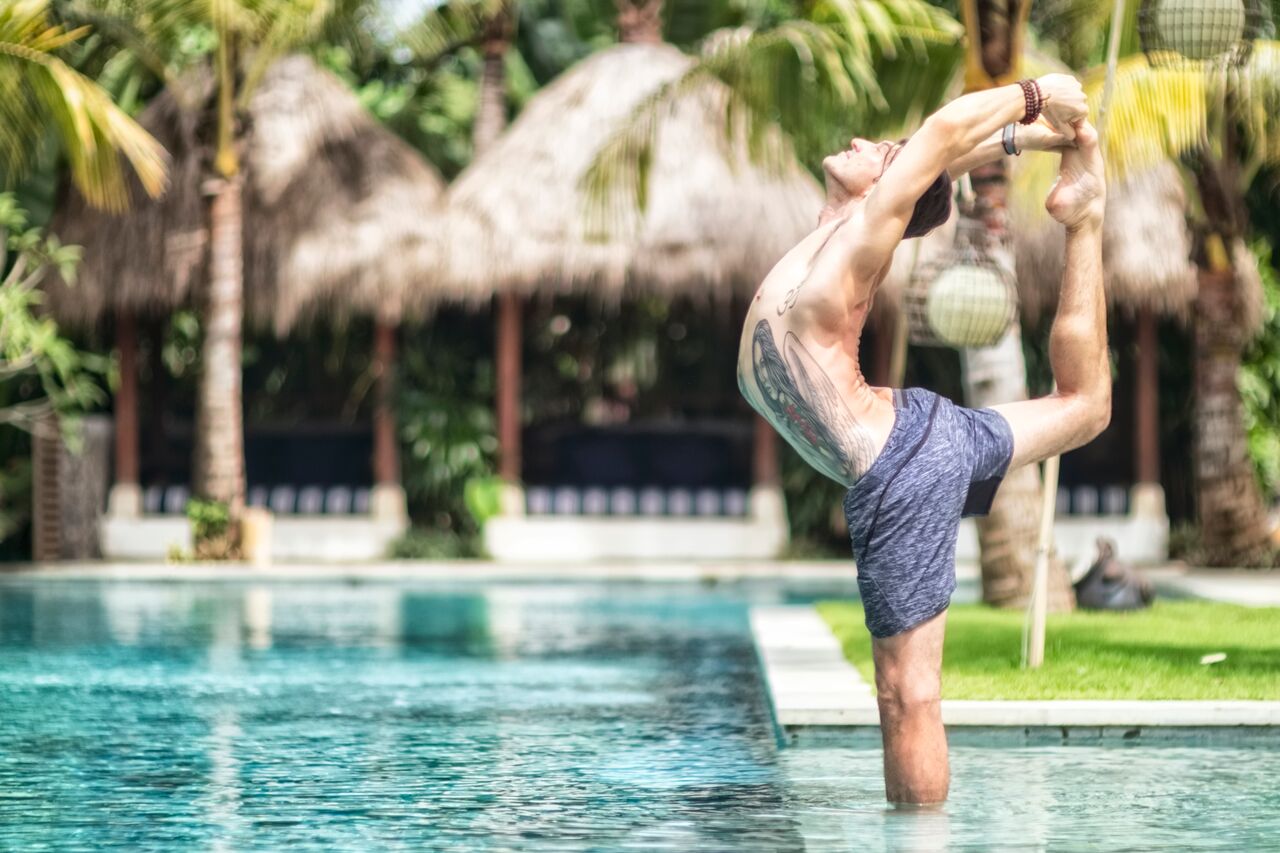 The Venue
Our Yoga Teacher Trainings and Retreats are held on Bali's quiet, and peaceful Cliffs overlooking the pristine white sand beaches and clear turquoise waters of Green Bowl Beach and Pantai Pandawa,
We have chosen one of Bali's most impressive settings to dive deeper into your yoga practice and rejuvenate your body, mind, and soul.
We will be set back just enough to get the pure peace and quiet of sacred Bali but close enough to still hear the sound of the waves crashing, surrounded by breathtaking views of the ocean and world class surf breaks
Balinese Culture
Often referred to as "The Island of the Gods", Bali is a majestic gem whose natural beauty never ceases to tantalize the senses.
Lush green jungles and terraced rice fields exude serenity. Glittering black and white sand beaches, turquoise waters. and palm tree fringed coastlines lure surfers, divers, and sun worshipers from all over the world.
Bali boasts impressive volcanoes, beautiful lakes, hot springs, and waterfalls but by far what makes Bali the island of the Gods are the people.